Eating a healthy, balanced diet, exercising regularly, and avoiding toxic lifestyle habits are all keys to living a healthy, stress-free life.
However, sleep is the crucial link that completes the chain of healthy living.
As such, it is only right that you get the best mattress to make your sleep a luxurious, rejuvenating experience that you will always look forward to.
To help you achieve this, we have put together a list of the twelve most important things you should consider before getting yourself a new mattress. They include;
1. The firmness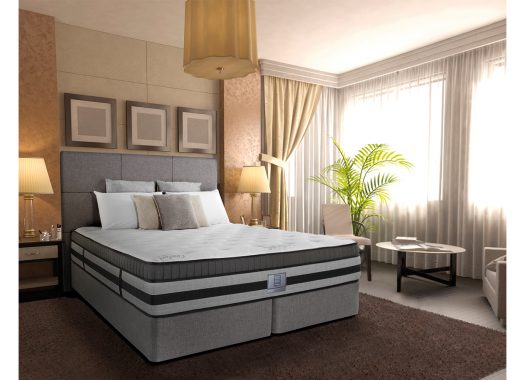 The softness of your mattress is very important as it is what largely gives you the comfort that you get while lying on it.
However, it's the firmness that plays a more functional role when it comes to how the mattress is utilized.
This is because the level of support that the mattress provides is hugely dependent on how firm it is.
A mattress with the right level of firmness ensures that your back, neck, and head have adequate support to avoid unnecessary aches and pains.
A firm mattress also ensures that you do not develop pain at points where the heavier parts of your body exert a lot of pressure.
Therefore, it is vital to search for a mattress that has adequate firmness even as you shop for one that is comfortable.
2. Is the mattress adequately responsive?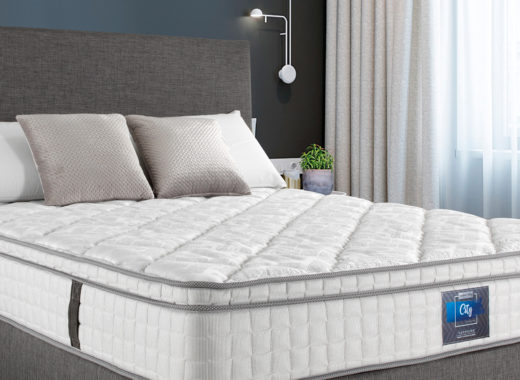 A mattress's responsiveness is closely tied to how soft and bouncy it is. However, it's not just about how comfortable the mattress keeps someone when it is used.
Rather, responsiveness is a critical functional feature to ensure you look for as you search for your ideal mattress.
An adequately responsive mattress contours and adjusts according to your body weight as you move around.
This allows the mattress to support your frame sufficiently while still not being too stiff as to undermine your comfort.
This way, you will not find it difficult and tiring to turn if you are someone who changes positions frequently while sleeping.
The disturbance will be minimized and you will be able to get sleep of better quality.
3. Efficient heat transfer and air circulation
Waking up drenched in sweat because of high temperatures is an undesirable thing that no one wants to have to deal with.
This is especially so if it's the mattress that retains too much heat and summer is not to be blamed. It feels very uncomfortable and greatly undermines sleep quality.
As such, it is essential to get a mattress that is efficient at dissipating heat and regulating temperature.
This will allow you to be more comfortable at night. And with temperature being a scientifically identified factor that affects sleep quality, you'll sleep better.
4. Size and thickness
Before going to purchase a new mattress, you should ascertain the specific size and thickness most suitable for you.
You should know the specific measurements of the mattress's length and breadth that will comfortably fit on your bed.
This helps you to avoid buying a mattress only to bring it home and realize that it is too small or too wide for your bed.
You should also base your choice of mattress size on the usage, i.e, if you are single it makes more sense to take a smaller mattress as compared to if you have a partner.
On the other hand, you should determine the thickness of the mattress you'll buy depending on the comfort you seek, the level of usage, as well as the length of time you expect to use the mattress.
Thicker mattresses are more preferable if you are not going to use a bed at the moment.
5. Ensure the mattress has minimal motion transfer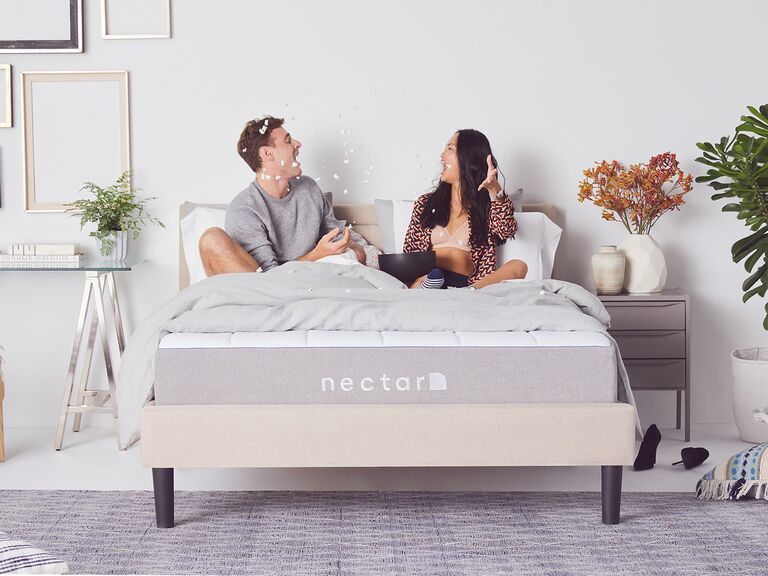 Few things are as disruptive as having a partner who keeps tossing and turning all night till daybreak. But the straw that breaks the camel's back? A mattress that transmits all those movements and vibrations, letting you feel every single time your partner moves a limb.
For light sleepers, this might make them lose sleep entirely. This is why you must get a mattress specifically designed to minimize motion transfer and cancel out vibrations.
To achieve this, manufacturers use an elaborate system of individually encased coils and the appropriate foam.
When balanced well, this combination allows users to get mattresses that efficiently absorb movements and vibrations.
One can then sleep comfortably without having to endure the motion disturbances of a partner. 
6. How great is the edge support?
Ever turned around in bed and suddenly felt like you were going to roll off the edge of a cliff once you got close to its edge?
While the prospect of falling off your bed is not as dangerous as falling off a real cliff, the feeling is scary and your heart is guaranteed to skip a beat.
This is why you need to get yourself a mattress with excellent edge support. It is safer as it eliminates the risk of falling and getting injured because of its structural makeup.
This way, you can lie close to the edge of the bed without the fear of rolling off.
Besides that, a mattress with great edge support allows you to take up as much surface area of the mattress as you want.
This helps for convenience and also in ensuring that the mattress compresses uniformly instead of the center sinking in while the edges remain stuffed.
7. Does the mattress support natural spine alignment?
Among the most pertinent complaints that arise from using low quality, mattresses are backaches.
These back pains mostly occur due to the mattress not being comfortable enough and not supporting the natural alignment of the spine.
By not maintaining the curvature in which the spine is naturally meant to be, you risk waking up with pain in the back and other parts of the body.
Therefore, it is important to get a mattress that amply supports your head, neck, back, and legs and allows your spine to be naturally aligned for optimal comfort.
8. The quality and longevity of the mattress
Acquiring a new mattress is always an exciting moment. It heralds the beginning of a new and better sleeping experience and fills you with anticipation.
However, a mattress is not an item that you wake up to go and buy every other week like your groceries. As such, selecting a high-quality mattress that will last you for a long time is essential.
This will allow you to enjoy high-quality sleep for longer without going through the inconvenience of searching for a replacement just because you chose a low-quality mattress.
9. What do other users feel about the product?
Even though your personal preferences should precede other people's opinions, it does not hurt to find out how others feel about the mattress you intend to purchase.
Matter of fact, reviews have been found to have a great bearing on customer purchasing decisions of products.
Reviews allow you to get a glimpse of how your sleeping experience will be before buying a mattress.
Therefore, you can go through product reviews, gather more information, establish whether the sentiments expressed are helpful, and then make the right decision.
10. The affordability of your desired mattress
Because of just how important getting a good mattress is for the quality of your sleep, it's normally best not to get too absorbed in the cost.
It is way better to spend a couple of extra bucks but get quality, comfortable sleep for the next 7 to 10 years rather than save a few coins and wake up with a backache every morning.
However, the fact that price should not get in the way of the quality of mattress you choose doesn't mean that there are no price considerations to make.
At the end of the day, affordability is a critical factor that should always be considered when purchasing your new mattress.
This way, you can gauge the utility and the period for which you'll use the mattress against its current price and see if it's worth it.
If you feel you cannot afford the mattress at the moment, you can always go save for it, seek more affordable sellers, or trade-off some features and get alternatives that are similar but cost less.
11. Only go for mattresses made from safety certified materials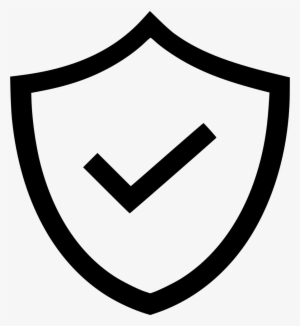 Far from the comfort and utility of a mattress, there are also health and safety standards that you should pay attention to when making a new purchase.
Some mattresses are made from materials that contain substances such as mercury, lead, and phthalates.
Some may also contain volatile organic compounds. These substances are harmful to your health and can also greatly affect indoor air quality.
Therefore, it is important to only purchase mattresses that have been certified safe by independent laboratories.
12. The mattress's accompanying policies
Lastly, individual qualities and features are not the only things to look for when you are shopping for a mattress.
Other intangibles such as the mattress's trial, warranty, and return policy are all factors that can either make your mattress shopping experience better or otherwise.
Tests made on-site may not give you a feel of the sleeping experience on a mattress accurately. A trial period comes helps in such a situation as it allows you to actually go and use the mattress.
You can then return the mattress if you realize it does not fulfill your individual preferences.
Warranty policies differ for various mattresses by various sellers. It is important to read and know the extent of damage allowed under your specific warrant policy.
You should also read and understand the specific conditions required to return the product.
Your mattress is your haven
Your mattress should be a source of comfort, luxury, and convenience. It should enable you to get high-quality sleep each night so you can wake up feeling energized, rejuvenated, and ready to seize the day.
Therefore, follow these steps to ensure you get the best mattress that will fulfill your individual sleeping needs and offer you the most utility.
You can click https://primefurniture.com.au/collections/award-winning-mattreses to access quality mattresses or https://primefurniture.com.au to browse through more elegant high-quality furniture available.